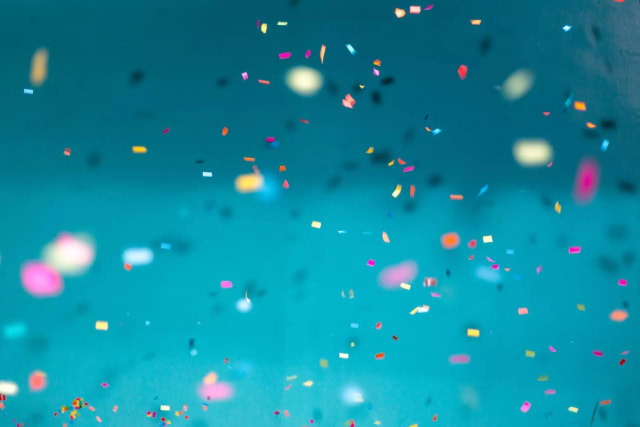 Published: 07/07/2021
Q&A: Building Netacea's Customer Success Team
Alex McConnell

, Cybersecurity Content Specialist
5 minutes read
It's an exciting time here at Netacea as we have big plans for growth underway across the business. We're on the lookout for talented and technical individuals to join our rapidly growing team.
We are very proud of the way we collaborate with our clients on a person-to-person basis, so as more clients come on board it's been vital to add eager new individuals to build our customer success team. To that end, we recently welcomed two new customer success executives, Charlotte Mercer and Dean Darby. We are thrilled to have them on board!
We caught up with Charlotte and Dean to find out how they are getting on so far, their thoughts on joining Netacea, and a bit more about them.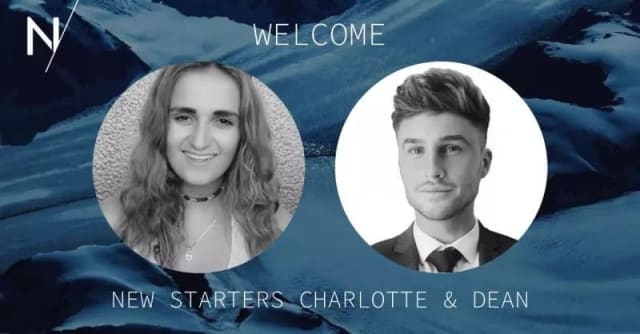 Meet the new Customer Success Executives: Charlotte Mercer and Dean Darby
Getting to know our new starters
Can you tell us a bit about your background before you came to netacea?
Dean: My most recent role involved looking after a large quantity of customers for a PLC company that had a broad catalog of products specializing in digital identity verification and SaaS solutions.
Charlotte: Prior to working at Netacea I worked for a Fintech startup in the customer success team.
What attracted you to pursue a career in tech?
Dean: From a young age I became a gamer and then I developed an interest in all the inner workings of a desktop computer! I live most of my life online and working in the digital space has opened a plethora of windows and opportunities that endlessly interest me.
Charlotte: The fast-paced environment interested me, and that every day is different. I am grateful for the opportunity to upskill and learn!
What interested you about the job and business initially, and was it strange to apply and interview remotely?
Dean: The cybersecurity industry is ever-changing; I knew I could satisfy my need to keep learning for a LONG time! Interviewing remotely was less daunting than interviewing in an office – sat in an unfamiliar building and unfamiliar faces adds to the interviewing pressure, so interviewing from a comfortable location was a much more positive experience for me. I got a great vibe in my interview process.
Charlotte: I saw a lot of value in the product and agree with the vision and values of the company. Remote interviewing was strange initially, but the team has been incredibly welcoming, and my line manager Lizzy has really perfected the onboarding process from setting up training through to introductions to all the departments.
What have been the highlights and challenges in your first few weeks here?
Dean: The highlight has been getting to speak to some of the customers, including big-name brands with fascinating use cases, about how we help solve their problems. They're truly invested in our solutions, which is refreshing. The biggest challenge is the technical learning curve, but on the other hand another highlight is starting to understand more of what's being discussed on the calls!
Charlotte: My last two customer success roles were in consumer and Fintech, so there are lots of new concepts to learn within cybersecurity! That's been both a highlight and a challenge so far.
What are you looking forward to in your future at netacea?
Charlotte: I'm definitely looking forward to seeing the business grow as we are moving toward the most pivotal months and years ahead. I also can't wait to make the trip up from London to Manchester and meet the team in person.
Dean: Personally, I can't wait to be knowledgeable enough to be able to improve our customers' use of our solutions (which is what I'm here for!). I'm also looking forward to meeting the team in person as I've been fully remote until now. I'm excited to see where my learning experience goes between now and the 12/24-month mark.
Are there any women in the tech industry who have inspired you?
Charlotte: Sarah Armstrong-Smith, the chief security advisor at Microsoft, inspires me. Also Anne-Marie Imafidon, who created the Stemette organization which encourage girls aged between 5 and 22 years old to pursue careers in Science, Technology, Engineering and Math by showing them how to 'approach scientific challenges with confidence.' Both are examples of women who lead by example.
I think in recent years the achievements of so many women within the field have been incredibly impactful, there is still a lot of work to be done to change such a male-dominated industry. However, through education and equal opportunity the tech industry is moving further towards this each day.
Enough about work – what do you like to do in your spare time?
Dean: I mentioned earlier that I'm a gamer so we can cross that off the list! I also love forests and being surrounded by wildlife or interacting with animals. I spend a lot of time in the gym, and I love to travel – I'm always chasing summer!
Charlotte: I love cooking and running.
Meet Dean Darby
What is your favorite holiday destination?
Dean: So far Mykonos is one of my favorite places I've been – it's beautiful with whitewashed buildings and you can quad bike around the island in less than 20 minutes each side – and amazing food!
Charlotte: I'd have to say Italy is my favorite place I've visited… so far!
What is on your bucket list?
Dean: Santorini this summer, Thailand and Bali next summer! I'm also desperate to get back to Disneyland Florida (yes, I'm 30) to experience the new Harry Potter/Star Wars land.
Charlotte: One day I hope to go skydiving, if I can pluck up the courage!
And finally… if you could pick one robot (fictional or non-fictional) to help in your day-to-day life, which would you choose?
Dean: C3P0 from Star Wars – he's multilingual and can clean my house (although I love cleaning).
Charlotte: Rosey from the Jetsons, to do my household chores!
A warm welcome to Netacea
Charlotte and Dean's line manager, Service Delivery Manager Lizzy Eccles, gave us her thoughts on how the new starters are getting on so far.
"We are really pleased to welcome Charlotte and Dean to the team! Having two very capable and enthusiastic new members of staff dedicated to customer success ensures that even as we continue to grow, our customers continue to get a fantastic person-to-person experience. It's great to see both of them getting stuck in and I'm sure they will only go from strength to strength!"
Read genuine employee reviews about working at Netacea on Glassdoor or keep up to date with our current job vacancies.
Schedule Your Demo
Tired of your website being exploited by malicious malware and bots?
We can help
Subscribe and stay updated
Insightful articles, data-driven research, and more cyber security focussed content to your inbox every week.
By registering, you confirm that you agree to Netacea's privacy policy.