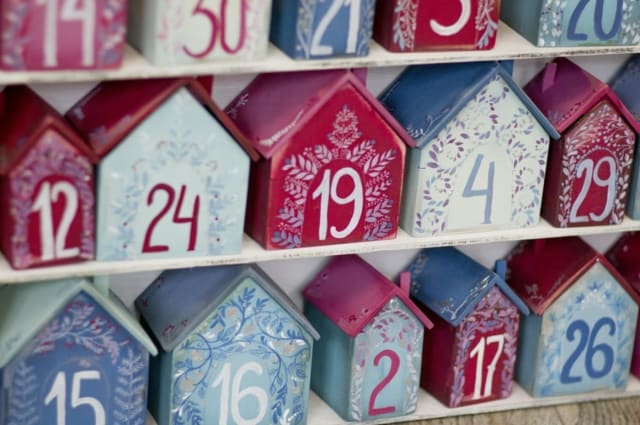 Published: 24/11/2021
Grinch Bots Have Already Stolen the Countdown to Christmas
Yasmin Duggal

, Cybersecurity Content Specialist, Netacea
4 minutes read
In a recent Quarterly Index report, Netacea's Threat Research Team listed the top five scalper bot targets of Q3 2021 and predicted the items most sought after by bots for Black Friday and the festive shopping season.
But scalper bots (or grinch bots) have already been hard at work ahead of Christmas, depriving genuine consumers of luxury advent calendars and limited-edition toys in the run up to peak retail period.
In fact, a UK-based scalper group has already made an impact on the stock levels of such items, targeting high-end calendars and popular children's toys, buying faster than any human user, and selling on for a huge profit.
We explore the key takeaways from the Threat Research team's investigation into this scalper group and how grinch bots have already stolen the countdown to Christmas.
Scalpers are already working hard this Christmas
Scalpers are targeting popular items in the run up the festive season and then reselling them on the secondary market, often via auction in order to push the prices up as high as possible.
Individuals pay membership fees to be part of scalper groups. These groups then advise and equip members to scalp and resell. The groups identify profitable targets, provide tools needed to do this, and help advise on best resale pricing strategy.
The number of people joining scalper groups is growing; as grinch bots become more sophisticated and threatening, their capabilities grow, leaving ordinary consumers frustrated and empty handed. As a result, individuals are turning to scalper groups or paying for scalper services in order to get their hands on limited-edition and low-stock items for themselves.
Groups of this kind are professionalizing and becoming companies in their own rights, even registered with Companies House, the UK Government's official registrar of companies.
What do we know about the scalper group?
A UK-based scalper bot group is targeting luxury advent calendars and children's toys to sell for a profit on the secondary market. Netacea's Threat Research Team has investigated this group, gathering key insights into how groups like this operate.
How do you join?
Individuals can sign up via the legitimate website of the company and purchase membership for £30 per month, £300 per month, or £500 for a lifetime.
How many members are in the group?
A Reddit user stated that the website had more than 5,000 members in 2020. On Instagram, it has 71,000 followers and boasts a 4.8k strong Facebook community.
What profits does it make?
The group claims member profits are now over £12.5 million, and that one top member has made over £60,000 in seven months. The company is registered with Companies House and our team was even able to view its balance sheet.
What items have been targeted?
Black Friday brings with it a spike in grinch bot activity. From games consoles and graphics cards to celebrity-endorsed sneakers and luxury handbags, scalpers set their sights on the newest high-demand items on the market.
Advent calendars
Designer advent calendars have grown in popularity over recent years, and now sell for up to thousands of dollars at retail price, the contents of cosmetics, jewelry or fragrances often worth far more than the RRP.
Scalpers use this to their advantage, buying the high-demand calendars in bulk and selling for more than double the retail price, knowing consumers are desperate to get their hands on the time-sensitive, luxury items before 1st December.
According to the Threat Research team and based on historical data of confirmed resale prices, prices for the following advent calendars seem to be on the rise:
Harrods Beauty Advent Calendar 2021 (24/11/21 Harrods currently has none in stock)
Original RRP: £250
Contents worth: £1,166
Resale value: £400 – £600
Dior Beauty Advent Calendar 2021
Original RRP: £400
Resale value: £475 – £550
Not as pricey as the luxury cosmetics offerings, scalpers have also targeted a children's advent calendar:
Roblox Advent Calendar
Original RRP: £29.99
Resale value: £60
Popular toys
Lower in retail value, but perhaps higher in demand, popular children's toys have also been targeted by scalpers in the run up to Christmas.
Currently, prices for the following items seem to be on the rise:
CoComelon Deluxe Interactive JJ Doll
Original RRP: £40
Resale value: £80
LEGO Creator Winter Village Cottage Set 10229
Original RRP: £89.99
Resale value: £310
Other LEGO sets are expected to follow pattern.
KAWS Sesame Street Uniqlo Elmo Plush Toy
Original RRP: £20
Resale value: £71
Protecting against grinch bots this Christmas
Black Friday weekend and the holiday season is a crucial time for businesses to be aware of the threat caused by grinch bots.
The first step is understanding what items are at risk of being targeted and having visibility over the trends seen in sought-after items across the year.
To find out more about scalper bot trends in 2021, download the latest Netacea Quarterly Index Report: Top Scalper Bot Targets Q3 2021.
Schedule Your Demo
Tired of your website being exploited by malicious malware and bots?
We can help
Subscribe and stay updated
Insightful articles, data-driven research, and more cyber security focussed content to your inbox every week.
By registering, you confirm that you agree to Netacea's privacy policy.