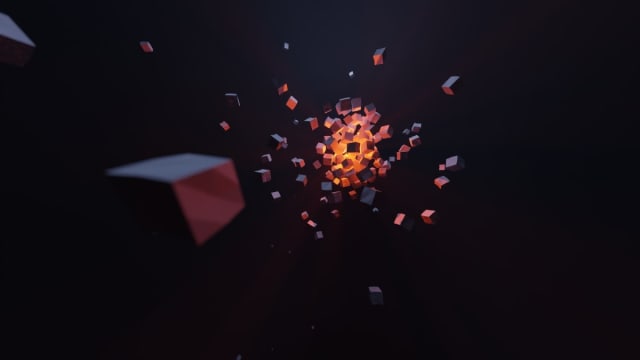 Published: 07/10/2022
How to Improve Your Security Posture
Netacea

, Agentless Bot Management
6 minutes read
All modern businesses must be prepared for a cyberattack. Cybercriminals can target your website, email network, API, or even your physical server — so is your security posture robust enough to withstand a sustained or advanced cyberattack?
According to the Hiscox Cyber Readiness Report 2022, business cyber readiness scores have fallen by 2.6% over the last year. Mostly, this stems from a cybersecurity staff shortage, as well as declining governance and assurance. The percentage of organizations that said they were very confident in their cyber readiness also fell from 73% to 67%.
Improving your security posture takes time and dedication. But it's essential for minimizing the impact of cyberattacks and other online threats. In this article, you'll learn:
how poor security posture puts your business at risk
how to assess your cyber readiness status
strategies for improving your security posture.
What is security posture?
Security posture is a measure of your organization's cyber readiness. It helps you understand how your organization would cope if you were attacked right now — which helps you identify and fix the flaws in your cybersecurity setup.
Typical cyber readiness criteria include:
Effectiveness of your cybersecurity systems and processes
Knowledge of your asset inventory
Protection of your key attack vectors
Reliability of your threat monitoring and detection processes
Validity of your incident response plan.
The risks of poor security posture
Data breaches are one of the most significant risks for both businesses and individuals. Stolen or exposed data puts people at risk of identity fraud and money theft, while businesses can be fined millions of dollars for neglecting customer data.
Data breaches and other cyberattacks also lead to reputation damage, legal action, and financial loss. More businesses are now taking out cybersecurity insurance to protect themselves from losing more money months or even years after the initial attack.
If your security posture is weak, it's easier for cybercriminals to find and exploit vulnerabilities in your network. Strong security posture mitigates the financial, commercial, and reputational impact of cyberattacks. It also ensures your business has the infrastructure to withstand a severe or sustained attack — at best, it can prevent them altogether.
How to assess your security posture
Security posture assessment shows the current status of your cyber readiness. It exposes any flaws in your network, so you can fix them before cybercriminals find them. To assess your security posture, you must:
Plan the assessment — set out what you will assess; how you will test your systems; and who will be involved in each process. Having a clear plan in place makes the assessment process efficient and consistent each time you do it

Review your security documentation — read through your policies, processes, and procedures for an overview of your current security controls and measures

Conduct tests — assess your processes and systems to find vulnerabilities or gaps in your security protocols. The most common tests include:

Intrusion and threat detection
Intrusion and threat blocking
Staff security knowledge and compliance.

Report your findings — draw conclusions about the state of your cyber readiness and present your findings. These can be used as a roadmap to improve your security posture.
5 ways to improve your security posture
Limit your risk exposure
Protect all your online environments to reduce your organization's attack surface. This includes your API and social media pages as well as your website, app, email network, software, and digital supply chain.
If possible, use fewer, more robust security measures. Implementing several firewalls and other intrusion prevention systems can impair performance, which may deter real customers from using your site and/or software. Learn more about protecting UX without compromising security.
Continuously assess your security posture
Schedule regular security posture assessments throughout the year — ideally at least once a quarter. Performing regular assessments helps you identify and patch any critical gaps or flaws before they're exploited.
A gap analysis can help you stay on top of your security posture and prioritize changes that must be made. Each time you perform an assessment, update the gap analysis with new problems you've identified, as well as any you've fixed since the last assessment.
Train your staff
People are often identified as the biggest security risk to businesses. Make sure your staff are trained to recognize threats — especially those that target staff, such as phishing and whaling attacks. This is more important than ever since the rise of remote working.
Educate staff on security best practices, and create a culture of cybersecurity in your organization. Embedding security considerations in your employees' minds ensures threats are recognized, reported, and dealt with before they become a bigger problem.
Test your security systems
Schedule regular internal and external tests to make sure your security measures are effective. This includes penetration testing, incident response testing, and threat detection accuracy.
Your systems must be able to detect all threats accurately, while allowing real users to use your site freely. Alert overload caused by significant false positive reporting is a problem in cybersecurity; it leads to cyber fatigue and increased staff stress levels. Ask your threat detection system supplier to share their false positive rate, so you can check you're using the most accurate monitoring systems.
Protect yourself from the latest security threats
Just 29% of businesses believed they're prepared for advanced, persistent threats. Attacks are becoming more sophisticated all the time — so businesses must be ready for the future of cybersecurity.
Improvements in ransomware, AI abuse, and quantum computing will soon make it even harder to keep your business safe online. Educate yourself — and your team — about the latest security threats, so you can take proactive steps to guard your business against them.
Improve your security posture with Netacea
Netacea's bot detection system identifies and blocks automated threats quickly and accurately. We can improve your security posture by:
Detecting the most sophisticated threats — our machine learning bot detection engine understands bot behavior, so it can recognize advanced and even unknown automated threats
Blocking all kinds of automated attacks — we protect you from all kinds of bot attacks, including account takeover, scalpers, scrapers, and credential stuffing
Reducing your attack surface — Netacea protects your entire network, from your website to your API, making it harder for criminals to find and exploit your security flaws
Protecting your UX — our agentless technology won't compromise your site performance for real users
Offering human threat expertise — our threat research team is on-hand to support you with security decisions during an attack
Decreasing false alarms — our industry-low false positive rate of <0.001% means Netacea detects threats more accurately.
Learn why you should use Netacea to keep your organization safe from online attacks.
Schedule Your Demo
Tired of your website being exploited by malicious malware and bots?
We can help
Subscribe and stay updated
Insightful articles, data-driven research, and more cyber security focussed content to your inbox every week.
By registering, you confirm that you agree to Netacea's privacy policy.