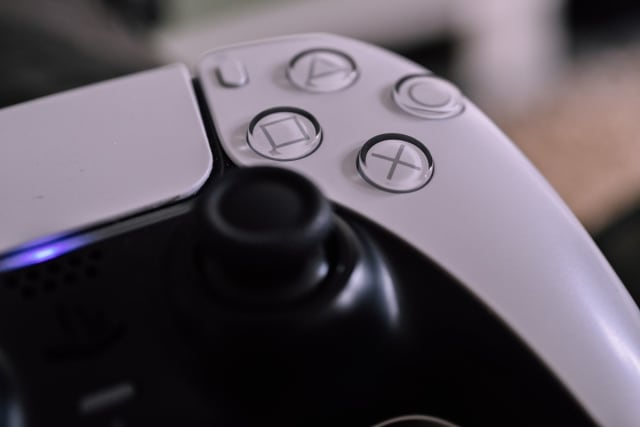 Published: 23/09/2022
How to Stop PS5 Scalpers This Black Friday
Netacea

, Agentless Bot Management
5 minutes read
The PlayStation 5 has been in high demand since its November 2020 launch day. Supply chain issues stemming from the Covid-19 pandemic and trade war between China and the US have led to an ongoing global shortage of computer chips. Sony simply can't keep up with demand for its newest console.
This demand has created a huge opportunity for product scalpers. The PS5 remains one of the most targeted products by scalper bots two years after its launch. And with no end to these supply chain issues in sight, PS5 scalpers will continue to attack eCommerce sites for the foreseeable future.
Retailers and would-be PS5 buyers face another challenging shopping season. As Black Friday and Cyber Monday 2022 approach, is there a way to finally beat scalper bots? In this article, you'll learn:
what the current PS5 resale market looks like
how retailers and customers have fought back against scalpers
what you can do to prevent PS5 scalping on your website.
PS5 resale market: what are scalped consoles worth?
At launch, the PS5 digital console was priced at $399.99, while the disc version cost $499.99. But with supply unable to meet demand, scalpers were fast to deploy automated bots that could snap up consoles at every restock. Just two weeks later, during Cyber Weekend 2020, scalped PS5s were being sold for approximately $1,000 per console.
The resale value of PS5s has since dipped. In September 2021, Forbes reported that the aftermarket price had dropped by 30% to approximately $715. But now, a year later, prices still hover around $650 to $700 on eBay and other second-hand sites. So, while the resale market has dropped, it's still in business. Scalpers can make a profit of around $200 per console.
To make matters worse, last month Sony announced an RRP increase for the PS5 in all countries except the US. With prices from reputable retailers going up, and scalper prices coming down, it may be more tempting for customers to purchase scalped consoles — making the problem worse.
The fightback against PS5 scalpers
So what can retailers do to protect their business — and their customers — from scalpers and scalper bots?
There have been a few legal attempts to stop scalping. In the US, Paul Tonko introduced the Stopping Grinch Bots Act to minimize scalping of high-demand products in the run-up to Christmas. Meanwhile, in the UK, Parliament discussed the Gaming Hardware (Automated Purchase and Resale) Bill back in March 2021 — but no further updates have been made since May 2021. The Stopping Grinch Bots Act hasn't been updated since November 2021.
The legal route is slow. Retailers and customers need urgent action — so they're turning to other methods to protect themselves from scalpers.
Many customers rely on live restock alerts on channels like Twitter and Discord to get insider information about restocks. If they're prepared, it's possible for them to beat the bots and buy a PS5 from legitimate sellers. Many people have even resorted to hiring scalper bots just to get a console at retail price.
Sony and Amazon have introduced invitation-only sales processes. Users must register to buy a PS5, inputting a valid email address and residential address. The retailers then verify these details and invite genuine customers to make a purchase. This makes it easier to identify and/or deter scalpers, though it can impair user experience for real customers – and is still vulnerable to exploitation by more determined scalpers using techniques like jigging.
Similarly, Smyths Toy Superstore now allows customers to pre-order a PS5 — but they'll need to place their order in-store and put down a deposit. This enables them to verify customer identities and clamp down on scalping. But, like invitation-only purchasing, this adds extra hurdles for genuine customers.
Is the PS5 now back in stock?
Most large retailers have PS5 restocks every few weeks. But consoles sell out within minutes — so it's still very difficult for real customers to buy a PS5 from legitimate retailers. At the time of writing, there is no availability at major UK or US retailers, including Amazon, Target, Currys, and Game.
Walmart has begun to allow third party sellers to list products on their site. This has led to scalpers listing PS5s on the Walmart platform for $700+. Customers should steer clear of buying consoles at inflated prices, even if they appear to be from a reputable brand.
How to stop PS5 scalper bots this shopping season
It's not just PS5s that are targeted by scalpers. Sneakers, festival tickets, and other games consoles are also regular targets — so all kinds of retailers can be affected by scalper or sneaker bots.
Scalper bots can run riot across your online store if you don't take preventative action. This often leads to disappointed customers and website downtime, since a sudden influx of bot traffic can swiftly overload your servers.
As the shopping season approaches, it's time to invest in technology that can put an end to scalper bots for good. A good bot management solution protects your site from scalpers by automatically detecting and blocking malicious bots from accessing your site. That means your products can be bought by genuine customers for a fair price. As the cost-of-living crisis continues, this has never been more important.
Netacea's bot management solution works by:
Using a machine learning engine to understand changes in bot behavior, allowing us to detect the most advanced bots with unprecedented accuracy
Blocking bots automatically while preserving user experience for your real customers
Protecting all your online environments — including websites, apps, and APIs — without slowing them down.
Bot management software doesn't just stop scalper bots. It can also prevent account takeover, contact scraping, loyalty point fraud, and dozens of other automated attacks that stall sales and damage your reputation.
Book a bot management demo now and get the best anti-scalping protection for your site in time for Black Friday 2022.
Schedule Your Demo
Tired of your website being exploited by malicious malware and bots?
We can help
Subscribe and stay updated
Insightful articles, data-driven research, and more cyber security focussed content to your inbox every week.
By registering, you confirm that you agree to Netacea's privacy policy.