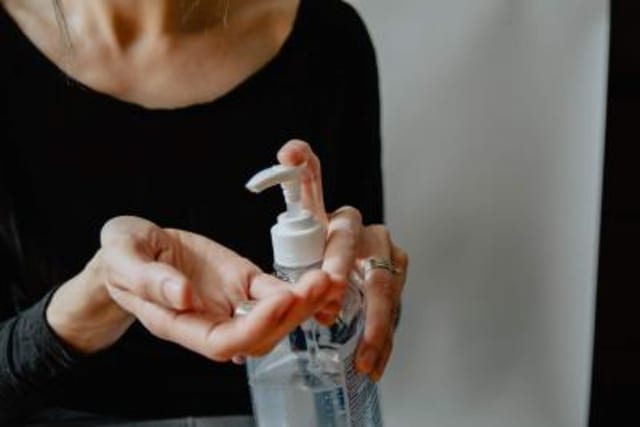 Published: 09/04/2021
Is Your Business Ready for Life after COVID?
Alex McConnell

, Cybersecurity Content Specialist
4 minutes read
As we all prepare for a new life after Covid-19, more businesses than ever are looking at expanding their digital presence and making online their number one channel. Despite this, many are unaware and ill-prepared for the threats facing them as we all transition to a "new normal".
Thanks to the rollout of vaccines, the threat of Covid-19 is steadily diminishing and businesses are set to resume normal service. But, as society changes to adjust to life after the pandemic, our increased reliance upon online services means new and sophisticated online threats are emerging.
More businesses shift to "online first"
Getting back to pre-pandemic trading levels is the top priority for businesses and shifting to "online first" is an essential part of this. Whilst the pandemic forced many businesses to embrace digital simply to stay afloat, online-first businesses like Amazon have thrived throughout this shift.
Although the world is slowly opening back up, our reliance on digital is unlikely to regress to pre-lockdown levels. From takeaways to local shops, brands large and small, and even government services, those that do not embrace the web will be left behind now more than ever. More people are now used to accessing services remotely and have even come to expect a seamless online experience as standard.
The increasing prevalence of cyber-attacks
With this rise in the use of online services comes the opportunity for criminals to increase the aggressiveness of their attacks. The number of new exploits being developed has accelerated throughout the pandemic, and automated bots, many of them malicious in nature, now account for around 50% of web traffic, making extra vigilance essential.
Some of the top concerns across the threat landscape include:
Fraud
The outbreak of Covid-19 spread fear amongst the population, creating opportunities for scams and fraud. Criminals exploited the pandemic to pose as authorities like government agencies, launching phishing attacks to steal credentials before locking victims out of their accounts or stealing confidential data. eCommerce businesses have also increasingly been spoofed by attackers as online shopping has become more popular than ever before.
This has resulted in a sharp rise in credential stuffing attacks by bot operators, as they take login details from an exploited site and seek to find out if these credentials have been reused on other online services en masse. We predict that account takeover (ATO) attacks will increase even further in 2021
Scalper bots
We have talked a lot about scalper bots on the Netacea blog in the last year, largely because they have exploded in relevancy and popularity. With the closing of physical stores came the chance for scalpers to create a denial of inventory, snapping up items like PS5s and rare sneakers to resell at a huge markup.
You might assume that the reopening of physical stores would reverse this trend, but the horse has already bolted – bots are becoming more common now that their profitability has been proven, and more advanced as more resources are invested in their development.
Security exploits
Millions of people spent significant time furloughed or working from home during lockdown. Now, many of those people are gradually returning to offices in line with the lifting of restrictions. Devices must be updated with the latest security patches to keep pace with vulnerabilities exposed in the last year.
It's also worth reminding employees of how to keep company data safe from cybercriminals by requiring awareness training before returning to the office once life after Covid-19 begins.
Dangers when remote working
For those returning to the office, working while commuting exposes them to the threat of "shoulder surfing", where confidential information on device screens is visible in public and could be stolen by strangers. It's important to remind people to be aware of their surroundings and avoid accessing sensitive information in public where possible.
There has also been a rise in working from home, which again is likely to decrease from peak levels during the pandemic but will still be more prevalent than at any point pre-pandemic. While great for work-life balance and widening the net for recruitment, remote working carries its own security risks, such as leaving devices unlocked or unattended, losing devices, or the dangers of using public Wi-Fi, all of which can lead to data loss if employees are not made aware.
If accessing confidential data from home, employees must mitigate the risk of data loss by keeping their own home networks secure and updated. Employers must ensure remote workers are taking policies seriously and not becoming lax as working from home becomes the new normal.
Adapting to "digital first" for life after Covid
The world is changing in ways few could have predicted but, we hope that, by remaining vigilant and taking potential threats seriously, all of us can adapt safely to this new digital-first world.
Find out how we are helping businesses prepare for automated threats at Netacea with a bot management demo.
Schedule Your Demo
Tired of your website being exploited by malicious malware and bots?
We can help
Subscribe and stay updated
Insightful articles, data-driven research, and more cyber security focussed content to your inbox every week.
By registering, you confirm that you agree to Netacea's privacy policy.