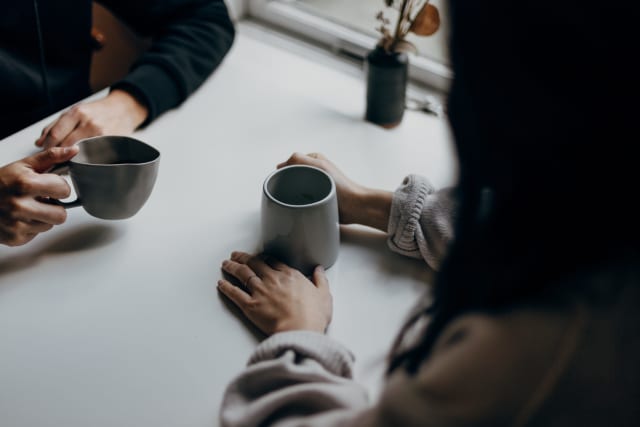 Published: 12/05/2022
Meet Netacea's Mental Health Champions
Yasmin Duggal

, Cybersecurity Content Specialist, Netacea
3 minutes read
As part of Mental Health Awareness Week, yesterday we introduced the newest members of the Mental Health Champions to the Netacea team.
What is a Mental Health Champion?
A Mental Health Champion at Netacea represents four key values:
We are non-judgemental, here to listen and signpost to support our team members.​
We are transparent and open minded.​
We are confidential.​
We are on a mission to remove stigma, normalize talking about mental health, and seeking and/or receiving treatment.
Why did we set up the initiative?
The Mental Health Champions are visible people around the business, from various teams and various backgrounds, there to offer support to colleagues who may need a confidential ear. Trained in mental health awareness and first aid, the team is there to signpost support, whether that be internal or external.
Mental Health Awareness Week is an opportunity for the whole of the UK to focus on achieving good mental health. The Mental Health Foundation started the event 21 years ago and has grown to become one of the biggest awareness events across the UK and globally.
This year's theme is Loneliness, ​affecting more and more of us in the UK surrounding the pandemic and taking its toll on our physical and mental well-being. Reducing loneliness is a major step towards a mentally healthy society. In May 2022, we will be raising awareness of the impact of loneliness on our mental well-being and the practical steps we can take to address it.​
Meet the team
Matt
I'm Netacea's in-house lawyer and I previously practised at big corporate law firms (which weren't necessarily conducive to maintaining good mental health…)​. You're likely to find me outside with my dog when I'm not at work (and very often those walks lead to the pub!) and I am aiming to be an approachable and trusting person if you need to talk to me about anything.​ I have cared about and supported mental health charities for around 10 years now since a friend very sadly took their own life, and I consequently became very aware of my own mental health too. Over this time I have raised c£30,000 for the Mental Health Foundation.
Yas
I'm a content writer and social media manager in our marketing team.​ When I'm not working, you'll find me at gigs around Manchester or in the pub.​ I've got a history of dealing with my own mental ill-health and signposting and supporting others to look after their own. Making mental health a priority in the workplace is something I feel extremely passionate about. I like to think I'm a friendly face around the office and always happy to have a brew (or a pint) and chat!
Sarah​
​I have worked for 20 years in criminal justice as a civilian officer, police officer and as a probation officer. I have managed many people's mental health problems within those careers including my own mental health struggles. I have three beautiful dogs and a husband (ranked in that order) and we spend loads of time going to different places walking and enjoying the countryside as much as possible. ​I am always an ear to chat to or a shoulder to cry on, and although I might not have the answers, I am always willing to be there to help if needed.
Stacey​
I'm a campaign manager within Netacea's marketing team. Prior to this role, I spent a few years going to work dressed as a tree, on a full-time contract within the Army Reserves. As a CMT (Combat Medical Technician), checking in on the mental health of my team was a part of my day-to-day.​ From a ninja foot taper to a Mental Health Champion, I care deeply about contributing to whatever I can turn my hand to, to help build a working environment that's built on trust and brims with respect for others.
Green ribbons for mental health awareness
The green ribbon is the international symbol for mental health awareness. Wear a green ribbon to show colleagues, loved ones or simply those you walk past that you care about their mental health. It can also be worn in memory of a loved one. Our Mental Health Champions will all wear a green ribbon around the office to be easily identified and show solidarity for removing stigma around mental ill-health in the workplace.
Find out more about the green ribbon initiative here.​
Schedule Your Demo
Tired of your website being exploited by malicious malware and bots?
We can help
Subscribe and stay updated
Insightful articles, data-driven research, and more cyber security focussed content to your inbox every week.
By registering, you confirm that you agree to Netacea's privacy policy.