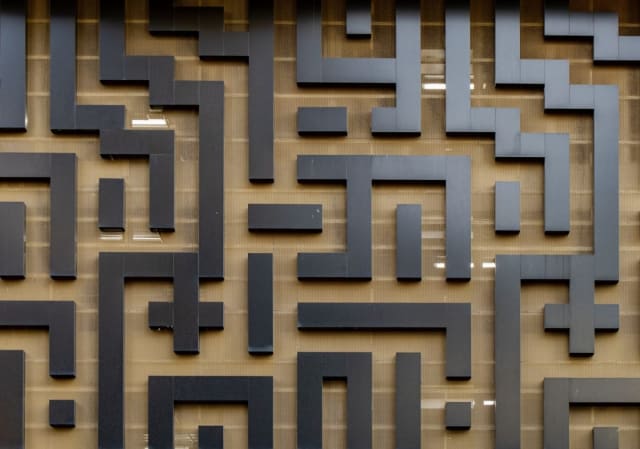 Published: 14/09/2021
Paths into Coding: Netacea's National Coding Week Q&A
Alex McConnell

, Cybersecurity Content Specialist
6 minutes read
The theme of this year's National Coding Week (from 13th September) is "digital skills stories", where people share their career stories to help inspire others to get into coding.
Whether you are a student interested in a future career in coding, someone already in the industry looking for a new challenge, or even if you don't know how to code but want to learn, there is plenty of inspiration to be found.
Meet three Netacea coders
We spoke to three members of Netacea's development team, each with a different path into coding and at a different stage of their career.

Netacea Devs: Safder, Curtis, Junaid
Safder Iqbal is Netacea's Lead Software Developer, with a degree in computer science and 11 years of industry experience.
Senior Software Developer Curtis Johnson pivoted from a career as an MI Analyst to enter the world of software development in 2017, working his way up from Junior Developer at Netacea.
Finally, Junaid Tahir is a Junior Developer who started his first job coding with Netacea six months ago. Junaid is living proof that you don't need a formal education in computer science to get into coding as a career!
Having each followed such diverse paths into coding, we asked each a few questions about their journey so far and what they plan to do next
How long have you been at Netacea and how did you get to your current position?
Safder
I am now a team lead, which is a technical lead with managerial responsibilities too. I've been on the product team since September/October 2018; I was at Netacea's sister company Intechnica from September 2017.
I joined Intechnica initially as a Senior Developer. During the interview process it was noted that I could do a good job in a Technical Team Lead position, but I insisted on joining as a senior and understanding the issues first. When I moved into the product team, I was promoted into the Technical Lead Role.
Curtis
I'm currently a Senior Software Developer for Netacea. I originally started as a Software Developer in Test in October 2017, before moving into a Junior Developer role within the product team.
Junaid
I'm a Junior Developer and I've been with Netacea for exactly six months.
What was your route into learning to code? Did you follow a traditional academic path, or learn in your spare time?
Safder
I took a very typical path into development, with a slight twist. I did a BSc in Computer Science at the University of Manchester with an industrial placement. What that means is I paid the university to have them "help me" get a job between my second and final year. That year was more valuable than all three years of university put together, and if I had the chance to, I would have taken an apprenticeship instead.
Curtis
I originally started self-learning after work before fully taking the plunge into this career. I eventually quit my job as an MI Analyst and joined a coding bootcamp.
Junaid
Like Curtis, I also started by teaching myself. After being put on furlough then being made redundant from a relatively new job as a Junior Business Analyst last year, I found a coworking space near my parents' place and went there from 9am – 5:30pm daily to teach myself to code. Alongside some stuff on YouTube, I bought some courses on Udemy, and after that just started building some of my own projects. I found that coding was a much better fit compared to what I was doing before.
I then started the process of looking for a job in coding, which took many hours each day without much response, but after about a month of trying I got the call from Netacea.
Was it your ambition early on to have a career in coding? If not, what made you want to pursue it later?
Safder
I originally wanted to get into video game development, but I learnt pretty quickly that it is a crunch-centric business and I didn't want that kind of stress in my job. I was still interested in computers in most aspects, and I really enjoyed problem solving and planning, so I stuck with programming and computer science to see where it'd take me.
Curtis
I enjoyed automating things during my previous roles, but I didn't really think my career path would be as a developer. My friend inspired me to take up coding whilst I was living over in New Zealand, so I started to learn Python before moving over to JavaScript.
Junaid
Not really, I had this idea that coding was something that you had to have a computer science degree in to achieve, so it never seemed like something I could get into, really.
I thought it was pretty cool, though. I saw the screens of some of the developers at a job I had a couple of years back and it looked crazy complex! I figured at the time there was no chance I could learn to do what they were doing.
However, once I did start learning, I thought it was a lot of fun and definitely what I wanted to be doing long term.
What's a recent example of something new you've learned in coding?
Safder
I think the most recent thing was probably bloom filters and the alternatives out there. It was probably introduced in university to me at some point, but it's been a few years since then!
It came about because of a project that I've been heavily involved with. We were already using bloom filters in another service, but an integration meant we needed to refactor and optimize several areas. Without a good understanding of how bloom filters worked, it could have gone very wrong!
Curtis
I'm not exactly sure on this! There's always something I'm learning.
F5 would be something that I've recently learnt, due to the nature of offering all types of integrations for our clients. Developing with F5 iRules was an interesting one.
Junaid
AWS is one where I feel like I'm always learning something new, especially with this current project that a lot of the team are working on.
I'm still pretty new to all this, so it does feel like there isn't a day that goes by that I haven't learnt something new.
What are you excited to do next in your career?
Safder
My goal has been and is still the same, and it's very simple: I want to be better than I was yesterday.
If I can keep getting better each day (in some way) I'll be content with wherever my career leads me. If I get praise, promotions or raises, that's all great, but it isn't my primary motivation. That being said, a "thank you" now and then never goes amiss!
Curtis
Similarly to the others, to keep pushing myself and expanding my knowledge. I enjoy all aspects of development, but I don't particularly have a career goal in my mind right now. Oh, and be a part of the world's leading bot management solution!
Junaid
I haven't thought too much about next steps if I'm being honest. I'm still learning loads everyday so maybe my goal is to just keep learning and improving.
Is there anyone who you look up to career-wise?
Safder
I wouldn't say I look up to any one person in particular, but there are several people I hold in high regard: Eric Dietrich, Troy Hunt, Kelly Vaughn, Dan Abramov, Paige Bailey, Ben Halpern, Asim Hussain, Sarah Drasner, Kent Dodds, Kent Beck, Martin Fowler… If I spent some more time to think about it, I'm sure I could think of more names too!
Curtis
There's a lot in the coding community that I keep a close eye on and that I look up to. Sebastian McKenzie, Jamie Kyle, Dan Abramov, Martin Fowler, Kent Dodds, Matteo Collina, Axel Rauschmayer. The list could go on.
More digital skills stories to inspire
Thank you to Safder, Curtis and Junaid for sharing their paths into coding with us!
Find more resources about coding at the National Coding Week website or get involved via the #NationalCodingWeek hashtag on social media.
At Netacea we look for talented individuals from all backgrounds to help develop our cutting-edge bot management solutions.
Schedule Your Demo
Tired of your website being exploited by malicious malware and bots?
We can help
Subscribe and stay updated
Insightful articles, data-driven research, and more cyber security focussed content to your inbox every week.
By registering, you confirm that you agree to Netacea's privacy policy.