Published: 24/06/2019
Sneaker Bots: Know Your Enemy
Netacea

, Agentless Bot Management
4 minutes read
In the second instalment of our sneaker bot series, we're casting an investigative eye over what's driving the booming sneaker bot market, the types of bots and techniques used against retailers to acquire vast quantities of limited-edition stock.
Why is the sneaker bot business so successful?
Sneaker bots are a lucrative business and as long as it remains profitable for bot operators, the problem facing retailers isn't going away. Never mind Yeezy vs. Air Jordans, sneaker bot operators are competing with retailers and each other for a foothold in the market.
In an interview with MotherBoard, the anonymous VP of bot operator AIY Solutions said:
"We compete with Adidas. If you want to get real, it's a war. Every single time they do something, it's our job to counter that."
Put simply, competition is driving demand and innovation, resulting in clever bot operators developing sophisticated bots.
With the likes of AIY Solutions and co. pipping their bots against one another, sneaker bots are evolving every time a new shoe hits the virtual shelf. This environment has spawned sneaker bots that can automatically solve CAPTCHA, mimic human behaviour and execute JavaScript.
Many are using dedicated infrastructure that is hosted geographically close to the retail site to avoid latency, and harnessing residential proxies to obscure their identity, change their location and avoid IP blocking.
A successful sneaker bulk purchase from Nike
Why should you worry? After all, a sale is a sale
Time is money, particularly in eCommerce. In fact, a one-second delay in load time can decrease your conversion rate by 12%, and sneaker bots can often be found at the root of the problem.
Let's explore how sneaker bots can damage your business:
Sneaker bots take stock away from your loyal customers
Customers become frustrated when a stock appears on resale
During busy periods, additional traffic from sneaker bots can cause websites to slow down and damage the customer experience
Many sites mistake the surge in traffic for a DDoS attack when in reality they are being targeted by sneaker bots
Some bots can be so aggressive, that they overwhelm your infrastructure and knock your website offline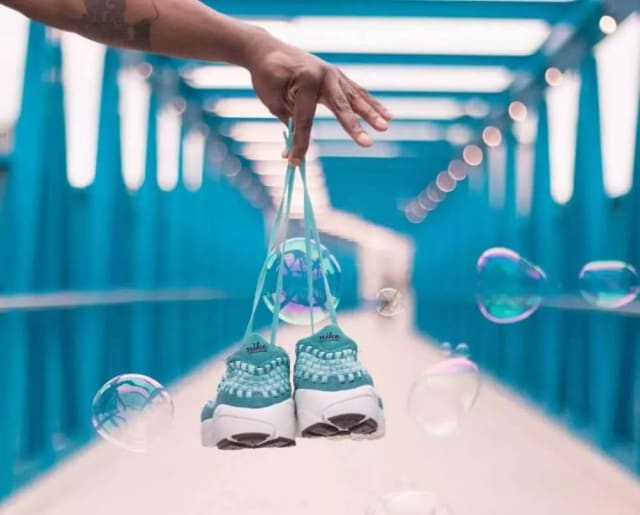 Sneakers for real customers, not bots
To detect sneaker bots, you need to know what to look for
Appropriately, sneaker bots come in various shapes and sizes:
Monitors use bots to continuously check sites for new releases and re-stocks. Once the stock has been found, the bots alert the user or group of users and they buy the stock.
Monitors are often packaged as a handy "All In One" sneaker bot.
Common Bots: Ghost Alerts, Debhaus, Sneaks Notify
Sneaker bots/scalpers/copbots
A Sneaker Bot is a piece of software designed to monitor stock releases and automatically complete the checkout process on a sneaker site as soon as stock becomes available.
Common Bots: AIO Bot, AnotherNikeBot, Cyber AIO, Eve, BetterNikeBot
Add to cart bots/services
Add to Cart Bots are sneaker bots that are managed. The process is therefore not entirely automated from beginning to end but instead, the customer pays for their slot and the provider handles all elements of their purchase.
Providers: RSVP Heat, Cart Secure, KixOut, Sneaker Cop
Spinner Bots are the next generation of sneaker bot and are often custom-built by their creators. Like a sneaker bot, a spinner bot automates all processes until the sneakers are in the cart. However, at this stage, the spinner bot holds the merchandise and begins to advertise the stock on a secondary site.
Only when the item is purchased on the secondary site does the bot buy the merchandise from the original retailer, ensuring they make a tidy profit with minimal (if any) financial loss to themselves.
Account Creators have recently been adopted by sneaker bot operators to tackle the rise in sites selling limited availability merchandise via Raffle/lottery systems. These bots are able to create 100-1000s of accounts per day by automating the sign-up process and utilising proxies to carry out registrations from different IPs and geographic locations, all in the aim of rigging the odds in favour of the bot operator.
Providers: Better Nike Bot, AuthenticAccountz, PVA Creator 2
Sneaker bots: the next step
Now that you know what sneaker bots are, the threat they pose and what they look like, we need to explore how to stop them in their rubbery tracks.
In part three, we provide practical advice for taking back control from sneaker bots. If you have any questions in the meantime about the sneaker bot threat to your business, talk to our team of data scientists today.
Schedule Your Demo
Tired of your website being exploited by malicious malware and bots?
We can help
Subscribe and stay updated
Insightful articles, data-driven research, and more cyber security focussed content to your inbox every week.
By registering, you confirm that you agree to Netacea's privacy policy.