Netacea Bot Management
Detect & stop sophisticated bot attacks at scale with visibility across your entire attack surface.
Use Netacea bot management to get real-time and proactive AI powered security against malicious automation that costs enterprise up to $87m every year.
Why Cybersecurity teams choose us:
30x better detection rate vs competitors
Single integration, cuts complexity reduces costs
Enhanced insights for incident response
Why Netacea for Bot Management
A better way to beat bad bots, a game changer for security teams
Agentless analysis at the edge

---

Broaden visibility across all datasets including apIs, websites and applications while slashing management complexity

AI engine

---

ML powered Intent-based detection for automating the mitigation of active attacks at scale

Specialist threat feeds

---

Track and triage live threats and build better long term risk strategies using granular data on sophisticated bots
Traditional bot management is broken
Netacea equips enterprise with bot management tools for a new era of automated threats
Threats are evolving, attacks are relentless. Keeping pace manually drains your time and leaves your business vulnerable to attacks. Netacea bot management gives you the capabilities to automate your protection, remain resilient as attacks evolve and give you back precious time.
Overcome:
Limited client side detection tools
Slow response and detection times
Customer friction
High maintenance costs
Threats that bypass challenges
Experience a more effective, simpler, way for online businesses to stop the growing cost of sophisticated bots
AI-Powered Intent Detection
Use AI to identify and block bots with greater accuracy
Our server-side Bot protection scrutinizes user behavior across your Websites, Apps & APIs. This data is then fed into Intent Analytics™, our machine learning engine to identify if it is a automated threat and if immediate action needs to be taken.
Like for like comparisons show Netacea identifies up to 30x more threats whilst maintaining industry leading 0.001% false positives.
Learn more about Intent Analytcs™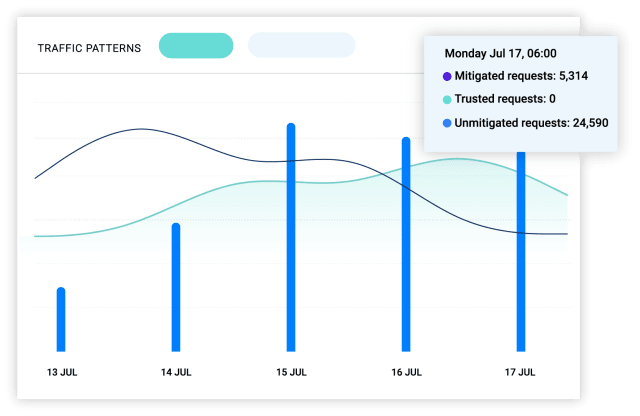 Frustrate Attackers Not Customers
Invisible protection thats expensive to attack
Attackers exploit what they can see. With server side protection from Netacea, your bot protection becomes invisible. Attackers wont know whats blocking them. This costs them money and effort making you an expensive target encouraging them to give up.
Discover the benefits of agentless bot management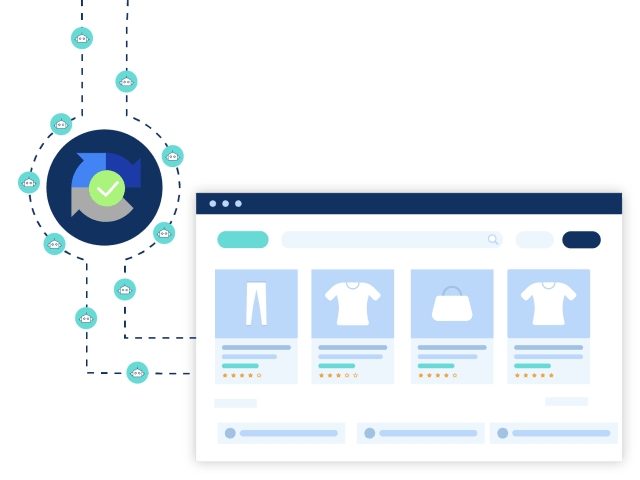 Active Threat Database
Block bot attacks with our always up to date anti bot playbook
Netacea users benefit from an always ready active threat database that constantly updates and adapts itself to evolving threats without the need to wait for rule changes or manual updates that leave you vulnerable to attacks.
Every time a bot attacks and then retools, Netacea adapts in real time to thwart it. Whilst updating to protect all our customers with the same anti bot intelligence. So your always up to date against the latest threats.
Learn more about Active Threat Databse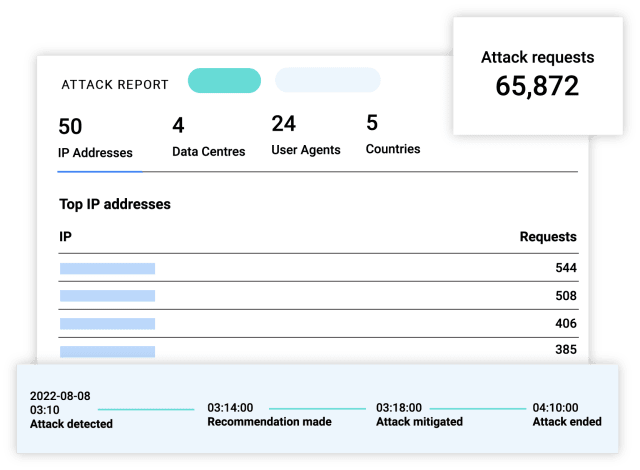 Effortless Bot Management
Automate repetitive manual tasks, save more time
Signature-based tools designed to deal with bots need babysitting to be even a little bit effective. Netacea is hyper light touch to manage with no agents or signature updates required, our solution does it all for you. By automating tasks that were once manual you get better threat prevention, more time back and feel a little less exhausted dealing with bot traffic.
Discover the benefits of agentless protection
Bot Expertise
Beyond a tool we provide bot experts that work with you
When it's needed Netacea's engine is augmented by an expert team of data scientists and industry leading bot threat intelligence experts. They're there to monitor activity, analyze threats in-depth and scoop up outliers.
Discover more about our bot expertise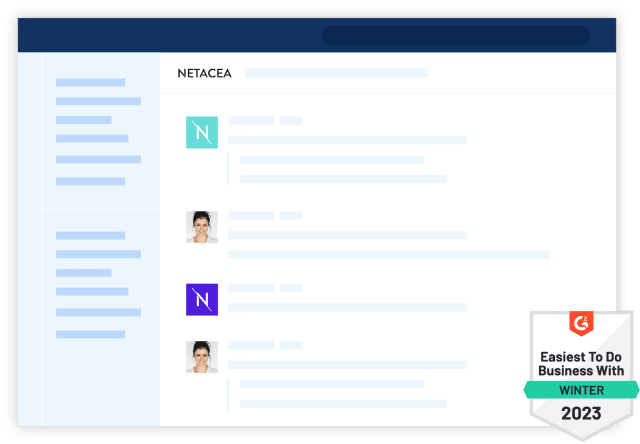 Seamless Integration
Protect your world with a single deployment that covers it
New tech, platforms and complex setups demand anti bot protection that covers you and your customers where you need it. Our cloud based approach allows for rapid deployment, massive scale with integrations for CDNs, load balancers and web platforms. Getting you up and running in minutes.
Read about our integration options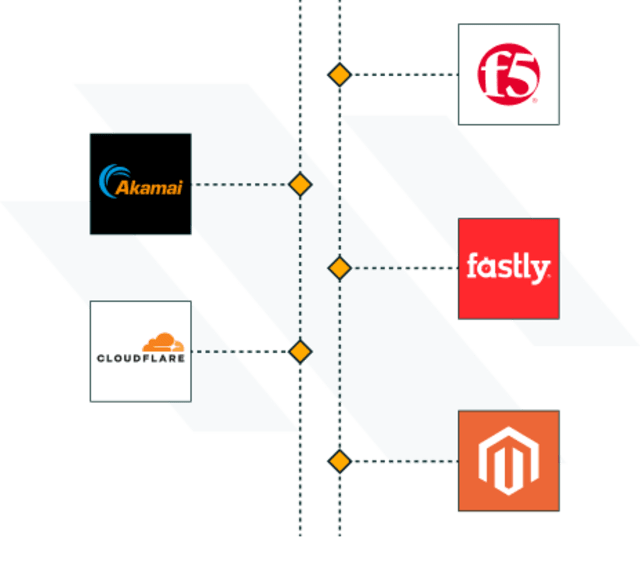 Tackle automated attacks you face every day and win against:
Discover More About Netacea Bot Management
Category

Brochure

Netacea Bot Protection: Product Overview

Netacea Bot Protection solution takes a new approach to bot detection, spotting known and evolving attacks to ensure that the maximum number of bots are detected with a minimum number of false positives. Read our product overview here.

Category

Data Sheet

How Netacea Uses Machine Learning to Stop New Bot Attacks

Discover how Netacea's Intent Analytics uses supervised and unsupervised machine learning and anomaly detection to stay ahead of new threats by analyzing behaviors that are impossible for attackers to spoof.

Category

eBook

Buyers Guide to Bot Management 2023

Bot Management vendor selection is a critical process for any business. This free guide gives you actionable checklists and key buyer information to inform your search.

Category

Data Sheet

Netacea Bot Protection Use Cases

Understand the key use cases Netacea's Bot Management solution can solve for your business. A great download for sharing across your teams to better understand how Netacea can help mitigate against todays known & unkown unkown automated threats.

Category

On Demand Webinar

The Bot Management Review: Separating Bot Fact From Fiction

Netacea surveyed 440 enterprise businesses in the UK and US and discovered that although businesses know bots are costing them millions of dollars, they share many common misconceptions about these threats.
Frequently Asked Questions
Netacea Bot Management - Key Information
Can I try Netacea Bot Management before purchasing?

Who is Netacea bot management software for?

Netacea Bot management software is designed for small, medium and large-scale enterprises. Built to help the worlds leading digital brands detect and stop bots in real time. Our Solution is massively scalable and offers a low latency solution with a greater breadth of protection across your entire attack surface.

How does Netacea bot management benefit your business?

Netacea bot management is implemented in a way that allows you to customize the criteria for blocking bots. This lets you control how aggressively your site is protected and gives you more opportunities to collect valuable information about your visitors, allowing you to make better business decisions based on accurate data instead of wild guesses. With a bespoke solution tailored to your business we ensure you secure the APIs, websites and apps you need better security on.

Bots can be detected and blocked without compromising the user experience on your website in real-time. Fewer bots mean fewer bad requests, which in turn means less stress for your server and better performance for users. Managing bad bot traffic is a valuable way to protect your site without slowing it down, keeping you safe from unnecessary downtime and lost revenue while safeguarding your brand image online.

Unlike other solutions Netacea doesn't require hands on management or expensive maintenance to keep up to date. It benefits your business by using a single deployment that covers API, Web and Application bot security. So you only ever have to handle a single point of integration. Saving you time, effort and money.

How much does Netacea Bot Management cost?

What to consider when choosing a bot management solution?

Bot management solutions offer different benefits depending on their features and functionalities. It is important to conduct thorough research before settling on one provider over another so that you know what each offers beyond simply blocking bad bots.

Read Netacea's Buyers Guide to Bot Management here for more information