We're transforming how you tackle automated threats
We've reinvented the way enterprise businesses deal with automated threats across mobile apps, websites, and APIs, by combining machine learning, data science, and human ingenuity.
Netacea in Numbers
1

product for all attack surfaces

100

employees and growing

24/7

customer support

<0.001%

false positive rate
Our story
This is our story
How it started
Netacea was founded by cybersecurity experts Jeremy Gidlow and Andy Still in 2018. The duo sought to fundamentally change how enterprise businesses deal with automated threats, starting with agentless bot management.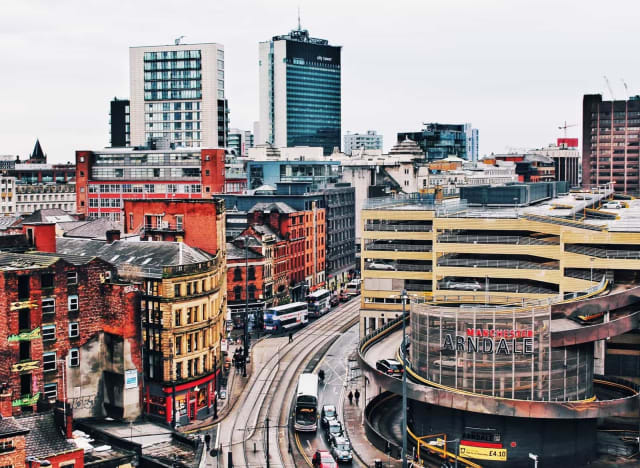 Next-generation bot management
Combined with our award-winning TrafficDefender solution, Netacea disrupted bot management with its unique intent-focused approach to detecting and stopping malicious bots.

Our technology has seen rapid adoption across enterprises all over the world.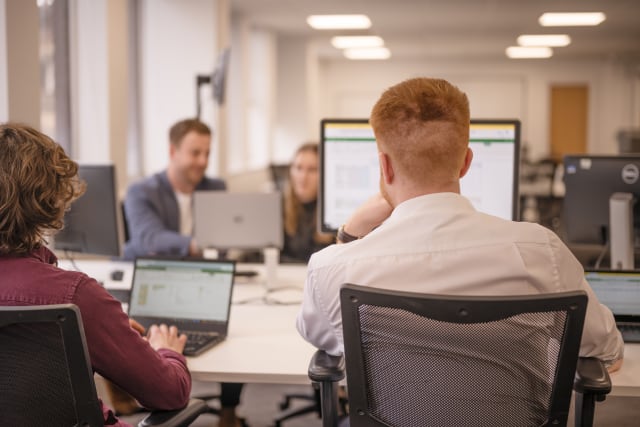 Protecting APIs and mobile apps
Besides stopping malicious bots, Netacea also uses its technology across enterprise estates, such as defending APIs from automated threats.
Our history
Stopping automated threats since 2018
2018

Founded by Jeremy Gidlow and Andy Still

2019

Refined core technology and began selling solution to mass market

2020

Named leader in the Forrester® New Wave™ Bot Management

2021

Raised $12m series A from leading investors
Established US market presence and leadership team
Listed representative vendor in Gartner bot management report

2022

Awarded highest score for bot detection in Forrester Wave™
Recognised as SINET 16 Innovator
Re-listed as representative vendor in Gartner bot management report
Our people
Meet our team
Andy Still and Jeremy Gidlow have built an expert team to fundamentally reimagine how we tackle bot threats.
Meet our leadership team
---

Netacea receives the top score for bot detection in Forrester Wave 2022

---

Netacea awarded Cyber Security Company of the Year at Global Business Awards 2022

---

Netacea selected as SINET16 Innovator in 2022

---

Netacea recognized as sample vendor in 2022 Gartner Hype Cycle

---

Netacea awarded Security Innovation of the Year at the Payment Awards 2021

---

Netacea awarded G2 badges for 'High Performer' and 'Easiest To Do Business With' in Fall 2022
Messages from our Team
What is it like working at Netacea?
"I really enjoy working at Netacea. Day-to-day, I'm able to pick and choose where I work – whether that's at home, at a coffee shop, or in our Manchester office. This is a big deal because as a dog owner, I don't need to put my dogs in day-care"

Jon Davis

- Head of Content

Team member since

- 2021

"Netacea is a great place with advanced technology and good easy-going people. Every day there is a new thing to learn in terms of technical and customer work. We have a great work culture with the flexibility to work remotely so I can work from my home country Albania sometimes and spend time with my family and friends."

Paulina Cakalli

- Senior Data Analyst

Team member since

- 2019

"I was warmly welcomed by all the staff during my onboarding to Netacea which made remote joining a much more pleasant experience. I have found that all colleagues are really keen to help and assist where needed."

Alisha Spalding

- Business Development Representative

Team member since

- 2020
Netacea offices
Manchester, UK

Netacea, Maybrook House, 40 Blackfriar's Street, Manchester, M3 2EG

+44 3309 950 040

San Francisco, US

Four Embarcadero Center, Suite 1400, San Francisco, California 94111, United States

+1 415 295 4844

New York, US

Netacea. Inc., 125 Park Avenue 25th Floor, New York Citv, New York 10017, United States

+1 212 209 1532
Schedule Your Demo
Stop the bot attacks that others miss
Schedule a call so we can tell you more about our revolutionary approach to bot management.
Zero day protection
Zero-agent-maintenance
Zero-bots
Questions? Talk to us