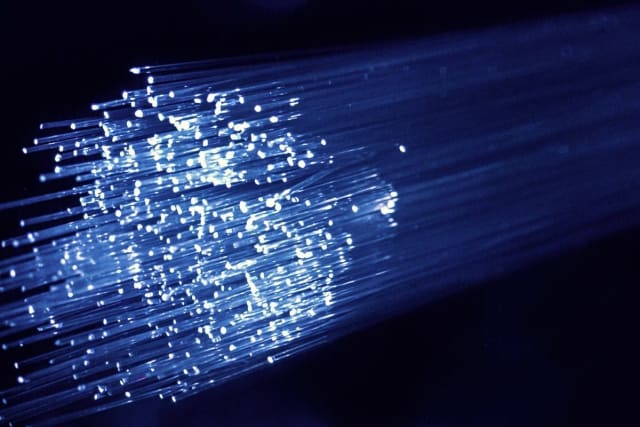 Published: 04/01/2022
5 Steps to Proving your Business Needs Bot Management
Alex McConnell

, Cybersecurity Content Specialist
4 minutes read
In a recent Technical Showcase webinar, Netacea Senior Data Analyst Paulina Cakalli described how businesses can quickly prove the value of bot management during a proof-of-concept (POC) or proof-of-value (POV) engagement.
Evidencing the effectiveness of bot management is important because IT solutions, particularly security solutions, are often costly, require board buy-in, and can be difficult to measure in terms of success.
Watch the webinar on-demand now.
In this blog post, we pick out some of Paulina's top tips on how to prove the value of bot management within a short POC or POV engagement.
Step 1: Gather all the data
The only way an effective bot management tool can get a full picture of web traffic, and classify traffic as 'good' or 'bad', is to analyze every data point possible. Every request made to a website, app or API is recorded as a web log in the server, providing a live feed and historic view of who is visiting a site, by what means, and what they are doing. Bots may be able to spoof their identities to client-side detection tools, but they can never spoof the intent of their requests to the server in carrying out their attacks.
The first step for Netacea in analyzing the intent of this traffic is to gain access to the customer's web logs, either as a live feed via a simple integration, or by looking at historic data from a previous period.
What Is a Web Log?
A web log is an entry of data capturing an HTTP request made to a server by a client on the world wide web. Web logs contain information such as the method of the request (path, parameters, protocol etc.) and the traffic host, user-agent, language etc. within the request headers.
Netacea Bot Management detects bots with as little as a day's worth of web log data, but to provide detailed analysis, we investigate a minimum of one week's worth of data. We recommend four weeks' worth of data for a full POC.
Step 2: Clean up the data for analysis
With web log collection underway, we must then make sure our Intent Analytics® engine can interpret the data. This is a vital step as every business records and stores web logs in different formats (most commonly JSON or text files).
To do this, we cleanse and parse the web logs into our standard format, ensuring we are receiving all the information we need in a structure our bot management solution knows how to read. From there, the real magic can begin – It's data analysis time!
Step 3: Analyze web log data to hunt down bot attacks
This is the 'main event' of the bot management POC process, where we can really sink our teeth into multiple detection methods and flex our machine learning muscles.
We use a fine-tuned suite of algorithms, including both supervised and unsupervised learning techniques, and overlay several analysis viewpoints to spot patterns and highlight anomalous traffic behaviors. This allows us to quickly spot not just blunt volumetric bot attacks, but also the more sophisticated and discreet ones that can do significant damage if not detected quickly.
At the heart of the detection process is our Intent Analytics® engine, which aggregates findings and feeds these to our team of bot experts for investigation.
Read about some examples of the machine learning algorithms and investigation techniques we use to detect bot traffic in our guide: How Netacea Delivers Rapid Results with Advanced Bot Detection.
Step 4: Deliver clear and concise reporting
After each week of the POC, we present a report to the client revealing the bot activity discovered. These reports point out any suspicious activity in plain language, evidencing each finding with clear charts, and offering recommendations (or outlining how we have mitigated the attacks).
Following the fourth and final week of analysis, we deliver a bot management POC summary report answering any queries from the customer, person to person.
Seen enough already? Quite often just one week of analysis is enough to convince businesses that they need Netacea Bot Management to protect their website from malicious bots, and we can start to put a longer-term protection plan in place right away.
Step 5: Continue to deliver value
After the POC is complete, our goal is to assist clients in making bot mitigation a frictionless experience. Depending on the client's appetite for risk, we can fully automate the analyzing of all web log data and act on suspicious or malicious traffic instantly, freeing the client from having to deal with attempted attacks.
Meanwhile, we continue to deliver regular reports, so our clients always know what kind of traffic they are receiving. This is always in a clear and understandable format to help the whole business get to grips with any malicious actors targeting their site – and to see that these attacks have been quashed by their investment in Netacea Bot Management.
As Paulina points out in the webinar:
"New data to analyze leads to more unique and interesting traffic profiles and attacks to examine. Not only does this train our machine learning algorithms to spot more bots even more quickly, it's also really fascinating for our whole team of bot experts to work on!"
Schedule Your Demo
Tired of your website being exploited by malicious malware and bots?
We can help
Subscribe and stay updated
Insightful articles, data-driven research, and more cyber security focussed content to your inbox every week.
By registering, you confirm that you agree to Netacea's privacy policy.