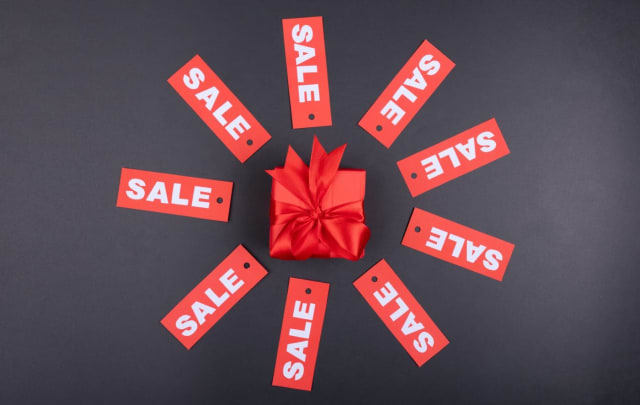 Published: 18/11/2021
Netacea Predicts Top Black Friday Scalper Bot Targets
Yasmin Duggal

, Cybersecurity Content Specialist, Netacea
7 minutes read
Download the Q3 Quarterly Index Report Here
While the research revealed the same trends observed in the Q2 Quarterly Index Report (April to June 2021), developments in the way consumers spend and make money continue to cause shifts in the scalper landscape.
This quarter, the team also made predictions on the top items set to be targeted by scalpers in the run up to, and during, Black Friday weekend and Christmas 2021.
Download the Q3 Quarterly Index Report to learn:
The top five scalper bot targets of Q3 (July to September)
Top scalper targets for Black Friday and Christmas 2021
How eCommerce businesses can stay one step ahead of scalper bots
Let's take a look at some of the key insights learned from the Q3 report.
What are scalper bots and what damage do they cause?
Scalper bots use automated methods to secure goods and complete the checkout process in a fraction of the time it would take any legitimate (human) user. More sophisticated bots can bypass CAPTCHA and other security measures that websites may have in place.
Scalping is a well-known technique across eCommerce, with bots purchasing limited-edition or high-demand goods to resell on the secondary market for a huge profit – leaving genuine customers empty handed.
Find out about different types of scalper bots in the Netacea glossary
Scalpers cause a wide range of direct and indirect costs to eCommerce businesses. These include:
Revenue loss
Brand damage from negative reviews concerning out-of-stock items
Loss of customer trust and repeat custom
High demand on infrastructure and technical teams
Find out in more depth how scalper bots carry out an attack through the Netacea-pioneered BLADE framework™.
Why do scalper bots target businesses on Black Friday?
Black Friday is the busiest shopping day of the retail calendar. As businesses drop the prices on luxury items in time for the holiday season, scalper bots strike hard and purchase discounted items at a faster speed than any legitimate consumer looking for a bargain.
In addition to the many discounted products, celebrity-endorsed garments and new technology often "drop" around Black Friday and Cyber Monday to give consumers the chance to obtain a limited-edition item while the stores rack up a healthy profit. Unfortunately, scalpers are ready and waiting to pounce on these high-demand items, wreaking havoc for eCommerce businesses by purchasing all the limited-stock, high-value items and reselling to desperate individuals on the secondary market. Often these items are sold for more than double their retail value.
With Covid-19 lockdowns and restrictions making it harder for customers across the globe to shop in store last Black Friday, this Cyber Weekend is set to be the busiest seen so far. Cyber Monday 2020 garnered $10.8 billion, making it the biggest eCommerce day in US history, while last year's Black Friday saw an online spending increase of around 22%.
A look back: What have scalpers targeted so far in 2021?
Over the last six months, Netacea's Threat Research Team has investigated the top items targeted by scalper bots across eCommerce.
In Q2 2021, the team produced the following top-five list of sought-after items:
Nike Air Jordan Retro 1 High OG
PS5 restock
Gaming graphics cards
Yeezy Boost 700 MNVNs
Cryptomining graphics cards
Which new items did scalpers target in Q3?
Designer sneakers and gaming equipment continue to be targeted aggressively by scalper bots, expected to remain highly sought-after items until demand significantly shifts.
Such items fall under our "hype" category. Hype items are highly targeted products due to the limited amount of them sold on the conventional market and the anticipation created around their "hot drops" across social media. As long as there is hype around the product, there is always going to be a demand for it, and consequently always a market for scalper bots to exploit.
In Q3 2021, specific items within the "hype" category continue to change to mirror the latest "hot drops", while the rise in popularity of non-fungible tokens (NFTs) sees a new entry to the list, and cryptomining continues to steer the gaming/scalper landscape.
From July to September 2021, scalpers targeted the following items more than any other:
Nike Lebron 18 Low Wile E vs. Roadrunner Space Jam sneakers
Yeezy Slide Pure
Game console restocks – PS5, Xbox X Series, Nintendo Switch OLED
NFTs
NVIDIA 3060 graphics card
Netacea's Black Friday scalper bot predictions 2021
In this quarter's report, the team made predictions on the top items set to be targeted by scalpers in the run up to, and during, Black Friday weekend and the Christmas period 2021.
Limited-edition designer items continue to be targeted
Designer sneakers are, predictably, set to be a popular choice for scalpers over the festive period, with at least four new Kanye West Yeezy drops due before the end of the year.
Alongside celebrity-endorsed footwear, predictions landed on high-end items which we can except to appear quickly on reseller sites for a considerably higher fee, as we continue to see retailer stock levels drop. Designer goods such as watches and handbags will almost certainly be targeted over the weekend, as prices drop and demand spikes ahead of Christmas, as well as limited-edition toys like the brand-new LEGO Titanic model.
The gaming industry will be hit hard once again
Games consoles and graphics cards will almost certainly be at the top of scalpers' lists once again this Black Friday, with PS5s remaining a prime target.
Even though the PlayStation console has been on the market for a year – come Black Friday – consumers are still struggling to get hold of the Sony PS5 and appear determined to try again this year with fresh hope. The demand has generated a global shortage and attackers are aware of this; where there is still demand for the PS5, the scalpers will continue to target the restocks. With the busiest eCommerce period around the corner, scalper groups are aware that such consoles will be a big seller over the festive period as they continue to jump on "hot drop" gifts.
Technology to be targeted, depending on low stock levels
Depending on stock levels and demand, we expect scalpers to set their sights on the newest technology releases, including the iPhone 13 (released back in September 2021), VR headsets and other high-end equipment used for competitive gaming.
Electronic items of high retail value are facing a general shortage, as the raw materials used to build computer chips suffer supply chain disruption.
Bots have already targeted advent calendars
Scalper bot groups are growing in popularity, professionalizing to the point of becoming companies in their own rights. Consumers pay membership fees to be part of such groups which then advise and equip members to scalp and resell. The groups identify profitable targets, provide tools needed to do this, and offer recommendations on the best resale pricing strategy.
The following items have already been targeted by scalpers in the run up to Black Friday:
Luxury, high-end advent calendars:
Harrods Beauty Advent Calendar 2021
Selfridges Beauty Advent Calendar 2021
Dior Beauty Advent Calendar 2021
Popular toys:
CoComelon Deluxe Interactive JJ Doll
LEGO Winter Village Cottage Set
KAWS Sesame Street Uniqlo Elmo Plush Toy
Staying aware and staying ahead of scalper bots
Black Friday weekend and the holiday season is a crucial time for businesses to be aware of the threat caused by scalper bots.
The first step is understanding what items are at risk of being targeted and having visibility over the trends seen in sought-after items across the year.
To find out more about scalper bot trends in 2021, download the latest Netacea Quarterly Index Report: Top Scalper Bot Targets Q3 2021.
Schedule Your Demo
Tired of your website being exploited by malicious malware and bots?
We can help
Subscribe and stay updated
Insightful articles, data-driven research, and more cyber security focussed content to your inbox every week.
By registering, you confirm that you agree to Netacea's privacy policy.