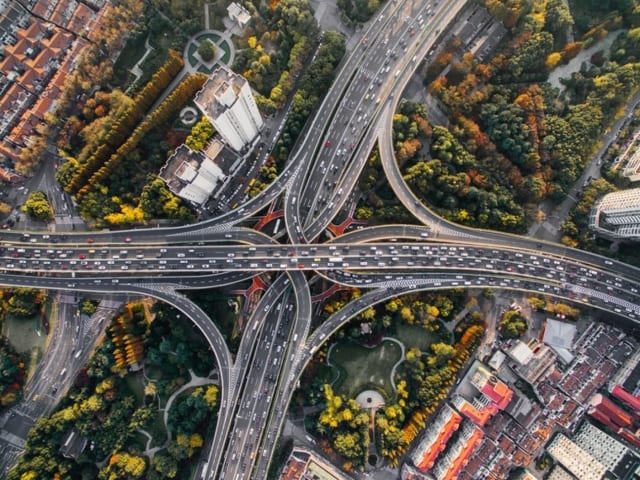 Published: 13/01/2022
5 Bad Business Results from Invalid Traffic
Yasmin Duggal

, Cybersecurity Content Specialist, Netacea
6 minutes read
Bots are rampant across the web – in fact, around 50% of all web traffic is automated or invalid, i.e., doesn't come from a real user with genuine interest.
While some of this traffic is good and useful, for example, search engine crawlers and content aggregators, a high percentage is malicious.
Hosting bad bots on your server can result in a plethora of problems for your website and business, from damage to your brand reputation to excessive financial and technical costs.
We explore five of the worst consequences your business faces from general invalid traffic (IVT) hitting your website, and why invalid traffic detection is paramount to business growth.
Read the full report: The Cost of Serving Bots on Your Website
1. Loss of up to 4% online revenue
Bots flood your website disguised as genuine users, emulating the traffic patterns and user behavior of their human counterparts. Serving these automated web requests results in a loss of custom from genuine consumers, as bots use up resource to scrape content, hoard inventory and scalp high-demand items.
In 2021 Netacea surveyed 440 enterprise organizations based in the USA and UK across travel, entertainment, eCommerce, telecommunications and financial services to understand the financial cost of bot traffic on businesses.
Our respondents indicated they are aware of the increase in scale and frequency of bot attacks, but findings revealed general invalid traffic cost businesses an average of 3.6% of their online revenue in 2020. For the 25% worst affected businesses, this equates to at least $250 million every year.
This traffic didn't only arrive on websites – 50% of respondents saw their mobile apps attacked by bots, while a quarter saw their APIs targeted. Furthermore, 14 weeks was the average time taken to detect such attacks.
While this might suggest that budget is being invested in cybersecurity, respondents revealed only 5% of security budgets are allocated to detecting and preventing general invalid traffic.
Check out the key findings from our 2021 survey.
2. Skewed marketing data and poor business decisions
It's not just the direct cost of losing revenue to invalid traffic that affects businesses. If bots and real customers look just the same, what does that mean for website analytics?
Based on Netacea research, marketers base over a quarter of decisions on analytics. Consequently, when automated traffic skews the traffic numbers and user behavior patterns, marketing strategies quickly become based off flawed data.
Awareness of bots used in ad fraud has grown in recent years due to the amount of money it costs advertisers – an average of 4% of online revenue. There is less awareness, however, of the financial and business costs of skewed analytics from general invalid traffic, which in fact costs businesses slightly more at 4.07% of their online revenue.
Let's take a closer look at the effect of bots on marketers:
Auto-optimizations are used for reacting instantly to large amounts of user behavior data and allocating spend to the most successful ads and audiences. If this action comes in response to bots, these automations become skewed, and money is lost to the wrong places and people.
Over-reporting of traffic and attributed revenue comes from areas of a website where popularity is artificially boosted by bots, damaging performance-based marketing strategies.
Chargebacks due to fraudulent sales are suffered by businesses if products are fraudulently purchased – rarely factored into revenue figures when reporting on channel or campaign effectiveness.
3. Strains on your infrastructure and IT team
While large volumes of genuine website users can contribute to slower web page loading speeds, this problem is exacerbated by bots.
Serving requests to bots, particularly during peak periods like the Black Friday sales, uses up server resources which can slow down or crash a website. Credential stuffing and card cracking bots flood login and checkout pages with unwanted automated traffic, whilst web scrapers and scalper bots drive large volumes of unwanted bot traffic to your website. This can push up infrastructure costs with no commercial benefit, and in extreme cases causes downtime for your website.
As a result, genuine customers are left feeling frustrated with your website's user experience, and your IT team uses up time and resource to rectify the consequences, which could be better spent investing in invalid traffic detection services.
In Netacea's 2021 Black Friday survey, almost one-in-five respondents experienced login or checkout pages crashing or noticed suspicious login attempts to their online accounts, suggesting the work of credential stuffing and card cracking bots using brute force to gain access during the busiest shopping weekend of the year.
4. Disruption of your SEO strategy
Search engine optimization is one of the most important aspects of any business's online marketing strategy. A well-maintained SEO plan provides a low-cost, long-term stream of relevant traffic into a website.
Bad SEO can be very damaging to a business, and bots are notorious for their negative effect. This is even worse when your marketing team is actively working to improve your SEO, but malicious actors are obstructing efforts.
How do bots negatively affect SEO?
Bots slow down website speed dramatically; if Googlebot crawls the site during this time it will report that the site is slow.
Content scrapers duplicating your pages on a lower ranking site means your organic search rankings could be dragged down.
Google quickly recognizes spam content, so if spam-bot-generated comments make it onto your blog, it can harm your rankings.
Bad actors launch volumetric bot attacks, spamming clicks on your organic links before immediately bouncing from the landing page and driving the page's authority down.
5. Reputational damage leading to PR costs and social media storms
Unfortunately, when it comes to bot attacks, customers rarely see the affected business or website as the victim, but rather as the villain.
As a result, customers blame the company at hand for loss of their personal data, their account being hacked, or their poor experience using a website to purchase an item during a busy period such as Black Friday.
Reputational damage can appear and snowball in the form of:
Negative reviews posted publicly online
Social media complaints trending
PR costs and media damage control
Loss of repeat custom
Competitor advantage
Learn more about the cost of general invalid traffic to your website and how to detect invalid traffic in our report: What Are Bots Costing Your Business?
Schedule Your Demo
Tired of your website being exploited by malicious malware and bots?
We can help
Subscribe and stay updated
Insightful articles, data-driven research, and more cyber security focussed content to your inbox every week.
By registering, you confirm that you agree to Netacea's privacy policy.