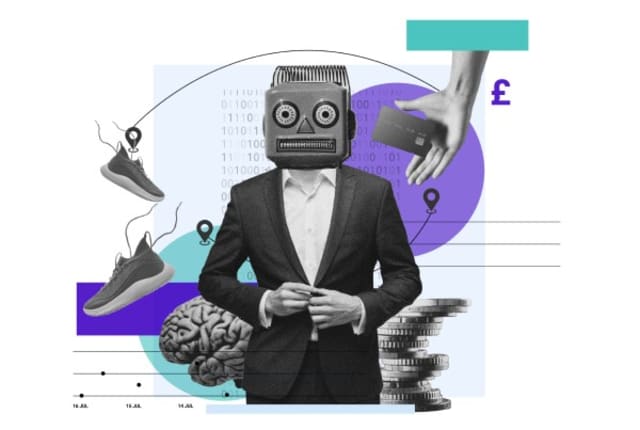 Published: 28/09/2023
Scalper Bots Jump on the Last Yeezy Drops
Alex McConnell

, Cybersecurity Content Specialist
6 minutes read
Scalper bots have had a busy year snatching and reselling Yeezy trainers, as adidas exhaust their final existing stock. This resulted in the Yeezy Slide Onyx topping the Netacea Quarterly Index of most-scalped items in Q2 of 2023.
Why are Yeezys being targeted by scalpers?
Yeezy trainers have always been a popular item on the sneaker bot shopping list, owing to their limited edition drops and huge popularity. In fact, at least one edition of the Yeezy brand has featured on each Netacea Quarterly Index since we began publishing them in 2021 – until Q4 2022, when adidas removed the popular line from sale.
adidas announced in October 2022 that they had cut ties with Yeezy designer and ambassador, rapper Kayne West, who courted controversy over his antisemitic comments. Yet, the fact that no more Yeezy trainers will be produced seems to have made them even more collectable and desirable.
After initially hinting that the remaining stock would be destroyed, adidas instead decided to sell the last of the Yeezy trainers in several drops, with a significant amount of the proceeds going to anti-discrimination charities.
How many Yeezy drops have there been since adidas and Kayne West parted ways?
There have been two releases of remaining Yeezy stock by adidas to date in 2023. The initial release event was on May 31st while the second event was staggered across August. Both were much hyped across social media and in news outlets, thanks to the media storm created by West's comments, the debate around what to do with existing inventory, and the cultural significance of the shoes given their designer's controversy.
On both occasions, hopeful fans had to enter a raffle for their chance to buy the range of sneaker designs and colorways via the adidas website and CONFIRMED app, or use an approved adidas partner site.
A third drop event is rumored to be taking place, although no official announcement has been made by adidas.
Did the raffle system stop sneaker bots snatching Yeezy shoes?
Scalper bots (also known in this context as sneaker bots) can complete purchases much faster than humanly possible, giving them a clear advantage over legitimate customers in typical first-come-first-serve releases.
Therefore, raffles are increasingly favored by retailers for hype releases to give legitimate customers a fighting chance. However, scalpers can use specialist raffle bots (or traditional scalper bots with raffle modules) to automate raffle entries at scale, tipping the odds overwhelmingly into their favor once again.
How many Yeezy trainers did sneaker bots buy in the release events?
In the run up to the May and August releases, many bot developers released license keys for their bots, advertising their support for the CONFIRMED app, the adidas website or other partner sites that had allocations of the shoes. Many touted the success during their previous drops to entice new users. Licenses for advanced scalper bots were advertised for as little as €25 for the month.
Over the two releases, scalper bots were used to purchase well over 150,000 pairs of Yeezy footwear, with notorious bots such as Flare, Hayha and Polaris boasting their successful checkout totals on social media. This is just a selection of bots that brag about their figures publicly, so the final numbers could well be much higher.
Flare boasts over 100,000 successful Yeezy checkouts in August
How much profit have scalpers made from Yeezy drops?
Yeezy footwear has long been the epitome of a "hype" product, making the brand highly profitable for scalpers, sneaker bot operators and cook groups. The relatively low RRP of many models make them easy to markup significantly, which adds to their appeal for resellers.
For example, the highly popular Yeezy Slide Onyx was perhaps the most scalped model in May's event, selling to consumers for a relatively low price of $70 but appearing on aftermarket sites for as much as $241.
One botter claimed they managed to buy 561 pairs of Yeezy Slides at $70 each in a single day – with an average resale price of $91, this individual could have netted themselves $11,000 in profit. Another boasted swiping 1,000 pairs of Slides and Foam Runners using bots, which could be worth $30,000 in resale value.
X user @GrischaxD boasts a haul of over 240 Yeezy shoes from the second Adidas drop in August 2023.
The total figure made by all Yeezy scalpers is difficult to confirm, but just one bot developer made the lofty claim that their userbase had secured enough Yeezy stock to make as much as $1 million in resale profit.
Will there be a third Yeezy drop in 2023?
Fans are speculating that adidas still have enough Yeezy stock for a third Yeezy sale event, which is expected to come before the end of 2023 based on the length of time between the first and second drops.
This seems to be backed up by adidas's claim prior to the sales that they had approximately $1.3bn worth of Yeezy shoes in stock, and subsequently announcing sales of $424m from the initial Yeezy release event in May. Assuming a similar sales volume in August, this would neatly support the theory that there will be three Yeezy drops in total.
In addition, fashion media site High Snobiety noted many designs remained unreleased in the first two drops, indicating a potential third release event to shift these models.
What else are scalper bots targeting?
While scalper bots have long targeted sneaker drops – hence their pseudonym of "sneaker bots" – the pandemic and "shop from home" revolution of 2020 and 2021 expanded their remit. Newly released PlayStation 5 consoles and graphics cards were high on scalper bot's lists, taking advantage of market demand and limited physical store availability. Scalpers even took aim at Covid vaccination appointment bookings.
Now demand for the PlayStation 5 has cooled off and retail has largely regained its physical presence, sneakers are once again at the forefront of scalper bots' interest. They provide a consistent level of demand through regular drops and ever-changing cycles of popularity across brands, meaning profit can be made consistently by bot developers and their userbases.
Get the latest scoop on what scalpers are buying and how much margin they're making in the latest Netacea Quarterly Index, covering Q2 2023. Click here to read it now.
What can retailers do to protect sneaker drops from bots?
Scalper bots don't just rip off fans by marking up the RRP of rare shoes. The retailers they target can also suffer website and app slowdowns and overloads thanks to the volume of traffic the bots generate, especially in the scraping stage where bots make thousands of requests to determine the exact second a drop has begun.
Most sneaker bots come bundled with means to bypass bot management defenses such as proxy servers and CAPTCHA bypass modules. Therefore, more advanced bot management tools are needed to mitigate today's sneaker bots.
Netacea Bot Management recently helped an Italian luxury shoe retailer, stocking brands including Yeezy and Nike Air Max, to identify and block bots from crawling their website and apps. Several cook groups were forced to remove support for the retailer from their modules, and the retailer has reduced their overall web traffic by 73%, allowing them to plan for a leaner and more cost-effective infrastructure.
Schedule Your Demo
Tired of your website being exploited by malicious malware and bots?
We can help
Subscribe and stay updated
Insightful articles, data-driven research, and more cyber security focussed content to your inbox every week.
By registering, you confirm that you agree to Netacea's privacy policy.