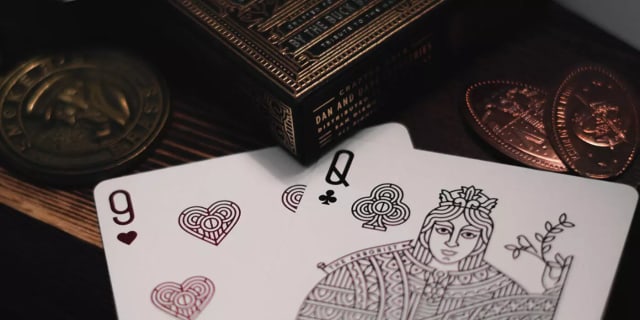 Published: 21/04/2020
Global sportsbook protects odds IP and maximizes event capacity
Download Case Study
Global sportsbook protects odd IP & increases online capacity for major event
Sportsbook customer profile:
£1.6bn annual turnover
Top 10 global gambling company
2000+ retail shops
"Netacea has worked closely with us to help us understand the bot challenges we were previously unaware of, enabling us to significantly reduce infrastructure costs and fraud losses."

– Head of Operations
Gaming and gambling client challenge
A large global bookmaker was facing high levels of automated traffic on its website and recognized it had a problem with bots but wasn't aware of the full scale of the issue.
Bots were being used to scrape data and odds from the customer's website and this large volume of unpredictable traffic was threatening website availability for everyday customers and increasing infrastructure costs across the business.
This malicious activity increased in the lead up to and during peak sporting events. Worse yet, the scraped data was being used to exploit imbalances in the odds across multiple operators. Leveraging Arbitrage Betting in an automated manner, which significantly increased the chances of the risk-free betting. An already estimated £12 million per annum problem.
Despite having a number of solutions in place such as WAF's, Fraud and Security tools, the business lacked visibility of bot traffic on its website and was dependent on manual analysis to block and mitigate attacks, often leading to false positives whereby legitimate customers were inadvertently blocked. Negatively impacting on revenue.
The solution: Netacea
As part of its vendor selection process, the client ran a Proof-of-Value (POV) with Netacea, implementing the Smarter Bot Management solution in observation-only mode to identify how much of the website's traffic was malicious bots.
Benefits of the implementation
Advanced mitigations prevent bots from re-tooling
Integration enhanced existing security measures
No additional latency added to the customer journey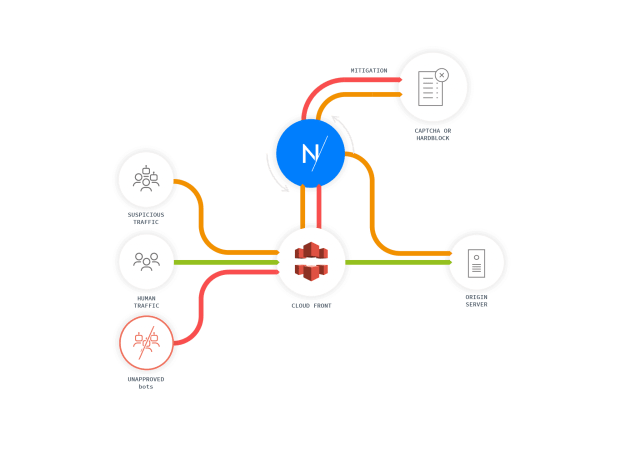 Netacea Amazon Cloudfront Integration
Through that identification process, recommendations from Netacea's Smarter Bot Management were then sent to the internal SIEM solution as requested by the Sportsbook Operator. Depending on the risk of the threat & how aggressive the scraping was, the operator took automated actions of their choosing. These include requesting further verification, CAPTCHA, Blackhole or limiting account functionality.
The outcome
During the POV, Netacea identified that over 30% of all website requests were made by bots. This became the foundation to a business case that would demonstrate a 5-month ROI on investment, consisting of infrastructure, fraud, operational and security savings.
Now live, the Sportsbook operator has seen its traffic profile smooth significantly and they're experiencing an 85% reduction in unwanted automated betting by bots, whilst managing authorized automated betting & associated software. All saving time that would otherwise be spent on the manual investigation.
CPU usage has reduced by 7%, bandwidth by 5.2% and the number of requests by approximately 40%.
Overall, Netacea is helping the operator deliver estimated savings of £3,000,000 per year and enabling greater capacity of real customers at critical times, such as major sporting events.
Results
20% increase in an online capacity
85% reduction in unwanted bets placed by bots
40% reduction in total website requests
Overall savings across infrastructure, fraud losses and staffing of £3 million
Improved manageability and predictability of traffic patterns
Schedule Your Demo
Tired of your website being exploited by malicious malware and bots?
We can help
Subscribe and stay updated
Insightful articles, data-driven research, and more cyber security focussed content to your inbox every week.
By registering, you confirm that you agree to Netacea's privacy policy.